Experts propose VND445 trillion relief package for economic recovery
Sunday, 15:51, 05/12/2021
VOV.VN - A group of leading experts have recommended that Vietnam need approximately VND445 trillion or 5.48% of its 2021 GDP for its relief package to revitalize its economy from the COVID-19 impact in 2022-2023.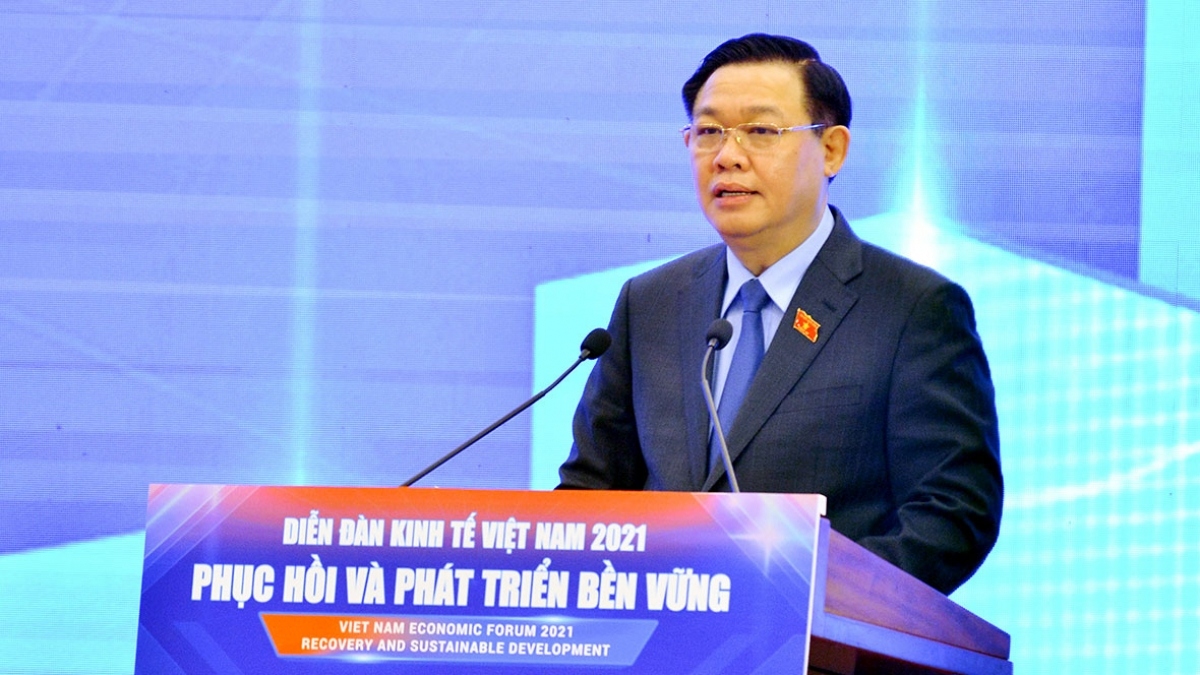 The proposal was put forward by the experts at a national economic forum to seek solutions to post pandemic economic recovery and sustainable development held in Hanoi on December 5.
The forum was co-hosted by the National Assembly Committee for Economic Affairs, the Party Central Committee's Economic Commission and the Vietnam Academy of Social Sciences.
The prolonged COVID-19 outbreak has taken its heavy toll on the national economy, and without a special relief package Vietnam will lose out and be left behind, warned economic expert Can Van Luc while delivering his report representing the group of experts.
Given the current context, Luc, who is a member of the National Financial and Monetary Policy Advisory Council, emphasized that without special fiscal and monetary stimulus programs and packages, Vietnam's economy is projected to grow by only 4-4.5% in 2022.
In his opinion, coming fiscal and monetary policies should be formulated in a way that will stimulate both aggregate supply and aggregate demand. At the same time, it is necessary to improve health capacity and support people and businesses to access finance and social security.
To support economic recovery, he said the group of experts suggested the Government reduce VAT, social insurance premiums, environmental protection fee, and car registration fee. They also proposed a loan guarantee worth VND80 trillion for small and medium enterprises, along with an interest rate support package worth VND25 trillion.
It's worthy of note that the team proposed increasing infrastructure investment worth VND150 trillion in 2022 – 2023, with priority given to inter-regional, key projects which complete investment procedures, but lack capital sources.
Vietnam will have to mobilize more than VND455 trillion, equivalent to more than 5% of GDP for its post pandemic economic recovery in the next two years, said Luc.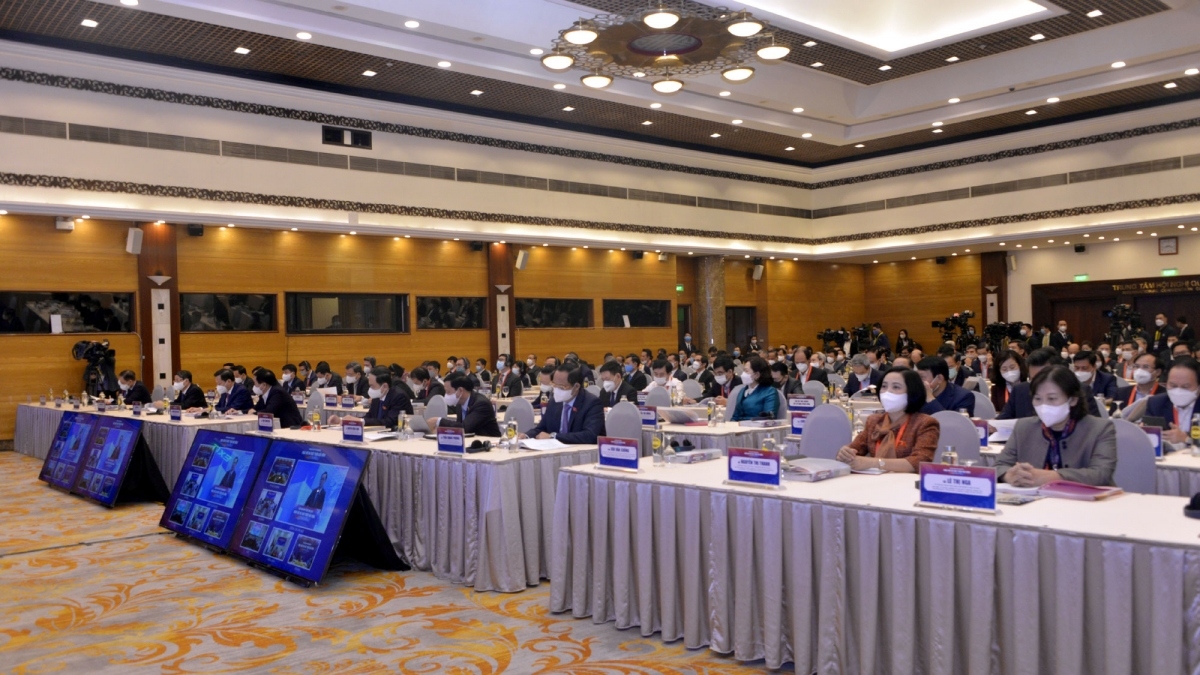 Taking the floor, Nguyen Minh Cuong, Chief Economist of the Asian Development Bank in Vietnam, suggested Vietnam take measures to enhance revenue management and improve the efficiency of budget expenditure for the next 3-5 years to ensure finance safety and security.
According to the ADB expert, the economic stimulus package currently makes up less than 3% of GDP which could be raised to about 5-7%. In addition, public investment continues to be the pillar of economic development in the coming years.
Meanwhile, Assoc. Prof & Dr. Bui Quang Tuan from the Vietnam Academy of Social Sciences echoed Cuong, saying the scale of Vietnam's economic stimulus packages was still relatively low compared to the similar packages adopted in previous years.
"Therefore, stimulus packages need to be big enough, urgent, timely, and drastic. These are difficult but very important goals to lay a firm foundation for comprehensive economic recovery in the medium and long term", he said.
In his opening speech, National Assembly Chairman Vuong Dinh Hue pointed out that However, the four outbreak of COVID-19 starting in late April has dealt a heavy blow to Vietnam's socio-economic development efforts. Its GDP contracted by 6.17% in the third quarter and will certainly fail to meet the yearly target.
He expected experts would suggest viable solutions to help Vietnam shape appropriate stimulus packages to ensure macroeconomic stability and control inflation that will serve to meet the country's immediate tasks and long-term requirements for sustainable development and green growth.