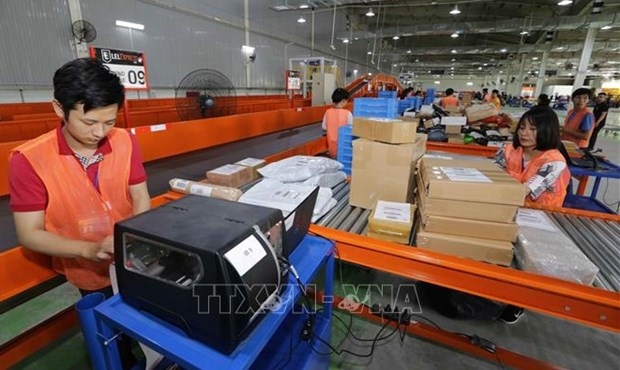 Under the strategy, domestic trade will grow by an average 9% - 9.5% a year, and retail sales of goods and consumer service revenue by 13% - 13.5% during the period.

By 2030, domestic trade via e-commerce is expected to increase by about 20% - 21% annually to account for 10.5% - 11% of total retail sales of goods and consumer service revenue. The percentage of small- and medium-sized enterprises involved in trading activities is hoped to surpass 40% - 45%.

The strategy looks to achieve fast and sustainable growth of domestic trade, build brands for Vietnamese goods, and protect the interests of consumers, businesses, and the national economy.
Among the main orientations to develop domestic trade, authorities are set to press on with improving the investment and business climate, form a market order adaptable to the new context, develop domestic trade stably and sustainably, keep domestic trade's growth faster than the GDP growth, and develop e-commerce into the main form of trading.

This strategy also points out the need for all-level authorities to develop uniform, modern, and sustainable infrastructure for domestic trade that matches the development level in each area, especially rural and ethnic minority ones.

They are also tasked with forming a system of logistics centres, building major logistics centres in key economic regions, continuing to support the establishment of large distribution enterprises, and making and implementing support policies for businesses, especially those trading in agricultural products.