Consulting session to offer advice on exports to Swiss market
Tuesday, 10:04, 19/04/2022
VOV.VN - The Trade Promotion Agency (Vietrade) is set to hold a consulting session for exports to the Swiss market on April 20 as part of the national trade promotion programme this year.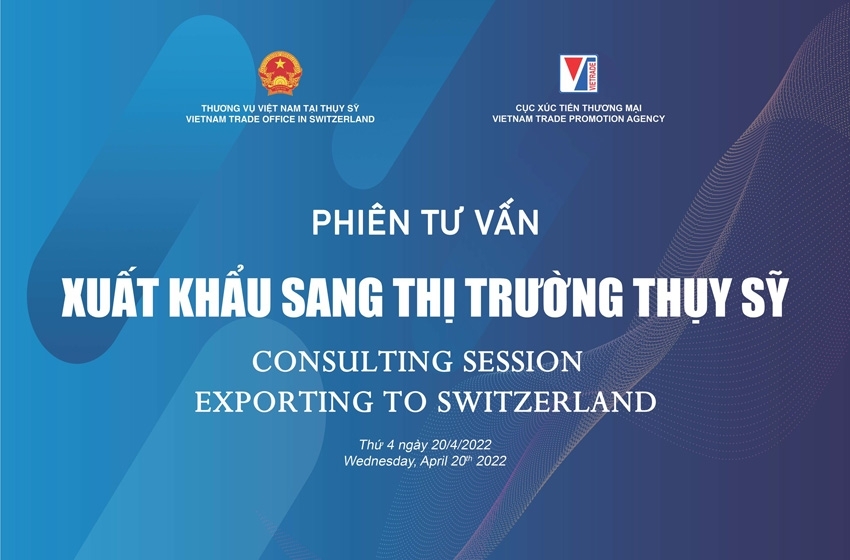 During the consulting session, regulations, standards, and conditions regarding the export of processed products, including farm produce, and food, as well as an overview of the Swiss market, will be introduced by Nguyen Duc Thuong, trade counsellor for Vietnam in Switzerland.
Nguyen Thi Thuc, founder and president of Swiss-Vietnamese Business Gateway (SVBG), is anticipated to provide consultations for Vietnamese farm produce and food exporters regarding appropriate measures which can help them access the Swiss market.
A local enterprise based in Switzerland specialising in seafood imports will also share market access experience with local businesses during the course of the consulting session.
In recent years, both economic and trade relations between the two sides has enjoyed positive developments.
Data provided by Swiss customs indicates that last year's total import and export turnover between the two countries soared from US$1.53 billion in 2015 to more than US$2.4 billion, with Vietnam consistently recording a trade surplus.
The structure of Vietnamese export products to the central European country is also constantly expanding, with the number of commodity groups exported to Switzerland increased from 80 groups in 2015 to 92 groups in 2021.
Last year witnessed the Southeast Asian nation export roughly US$1.87 billion worth of goods to Switzerland, primarily machinery, mobile phones, footwear, garments-textiles, and agricultural products.
Furthermore, Vietnamese agricultural and food exports to Switzerland typically focused on seafood with an export value of US$56.1 million, coffee at US$29.8 million, processed food at US$22.6 million, and cashew nuts at US$15.8 million. Indeed, all of these items boast great potential for export turnover growth moving forward.
Moreover, more than 100 Swiss companies are currently operating within the Vietnamese market, including major brands such as Nestle, ABB, Novatis, Roche, and Holcim, while many are highly interested in expanding their businesses in the nation in the future.
According to Le Hoang Tai, deputy head of Vietrade, as a means of boosting exports to Switzerland, local businesses must carefully study the highly lucrative market.
Participating in the session will therefore provide a good opportunity for Vietnamese firms to gain useful information related to exports and imports to the Swiss market, he added.