Businesses feel the pinch as Euro hits 20-year low
Thursday, 18:01, 14/07/2022
VOV.VN - The recent sharp depreciation of the Euro, the single currency used by the EU, amidst growing fears of a recession in the Eurozone, is expected to have a negative impact on Vietnamese import-export activities.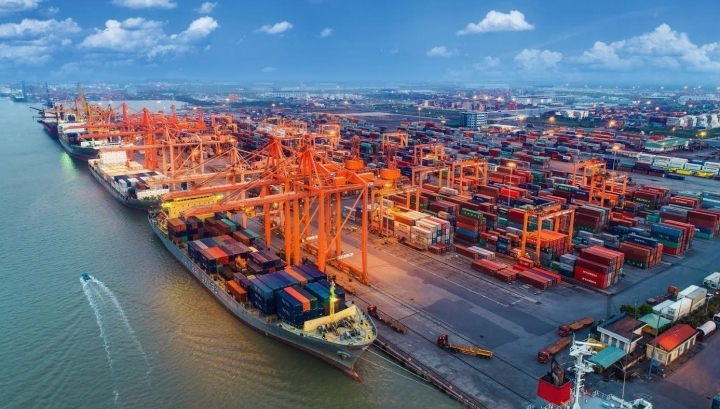 The Euro plunged to US$0.9998 against the greenback on July 13, thereby breaking below the US$1 level for the first time since December 2002, before bouncing back to last trade at US$1.0061, according to figures given by Reuters.
Representatives of many Vietnamese import-export businesses say that the currency's consecutive decrease in value will immediately impact orders which have been signed.
"The depreciation of the Euro will be detrimental to exporters, because businesses get payment in euros but purchase domestic products for processing in Vietnam Dong," explains a representative of Global Food Import Export Joint Stock Company in Bac Giang, that exports up to five containers of processed goods to the EU each month.
However, recent developments may benefit importers that pay in Euros, he says.
Meanwhile, Mai Xuan Thin, general director of Red Dragon Production Trading Service Co., Ltd in Ho Chi Minh City, is optimistic that any exchange rate fluctuation between the Euro, US dollar, or any other foreign currency is a normal occurrence. In addition, it can even bring benefits to foreign trade, as well as partly contributing to reining in inflation.
Despite this optimism, Thin admits that in addition to having some advantages, there are also certain difficulties to consider.
"The fluctuation in the exchange rate between the two major foreign currencies, the Euro and the US dollar, is not uncommon, but any change will disturb investment and international trade," Thin said. "When the exchange rate changes, businesses also have to adjust the price of goods accordingly."
A representative of Nha Be Garment Joint Stock Company notes that such fluctuations will not impact the majority of businesses as they choose to use the US dollar as an international payment currency after signing contracts.
Sharing this view, Tran Trung Kien, director of Trung Kien Co., Ltd. that specialises in the production and supply of electronic components and telecommunications equipment, says unlike in the past, EU partners have recently allowed Vietnamese firms to choose either the Euro or the US Dollar for payment immediately after signing the contract.
Economic expert Dinh Trong Thinh says the US dollar currency still accounts for 70% to 80% in international payments and has remained relatively stable since 1944, although the US Government has on occasions injected tens of trillions of US dollars to stabilise its economy.
"It is not easy when Vietnamese businesses export to EU countries and want to use the US dollar for payment. The problem must be solved during negotiations and before the contract is signed," warns Thinh.
In his opinion, the US Federal Reserve System (FED) is likely to further hike interest rates in the near future in a bid to ease inflationary pressure. As interest rates increase and the currency appreciates, the signing of contracts using the US dollar for international payments will be more stable, explains Thinh.