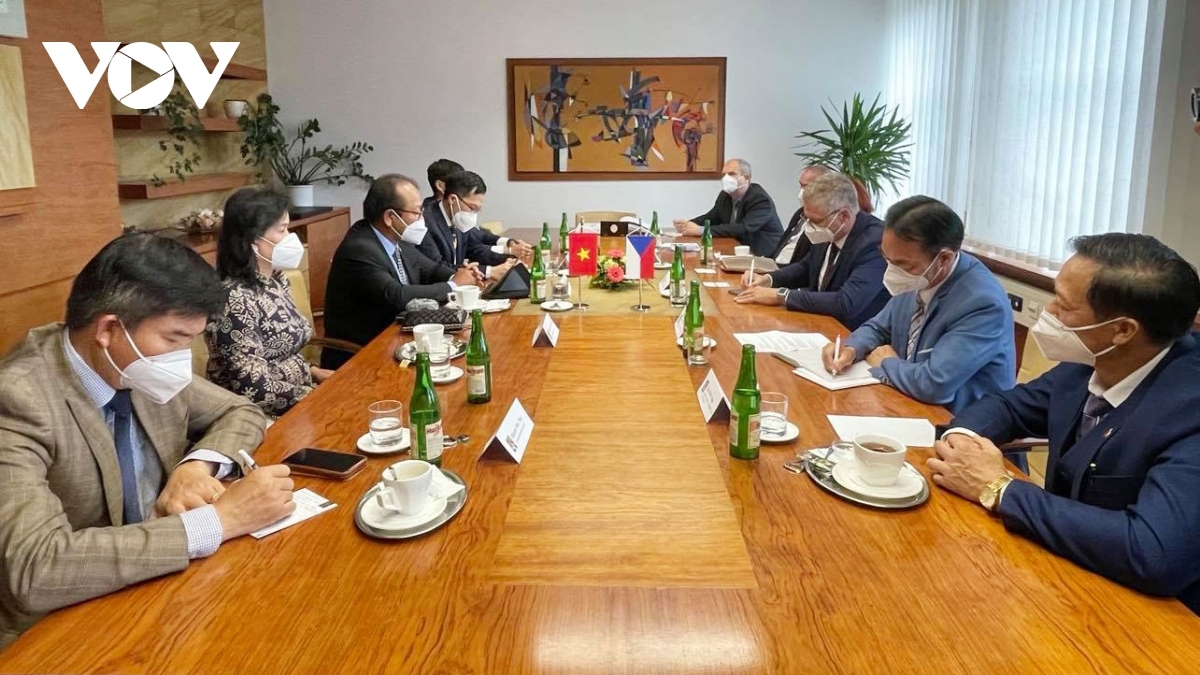 Vietnamese Ambassador Thai Xuan Dung has recently held a working session with leaders of the Czech Republic's North Morava province on cooperation in economy - trade, education, and technology, mining technology and COVID-19 prevention and control.
In his speech at the meeting, Ambassador Thai Xuan Dung showed his elation at the positive development of the traditional friendship and all-around cooperation between Vietnam and the Czech Republic over the past seven decades. This relationship has been further strengthened when both nations have pushed up closer cooperation and offered mutual support in the fight against the COVID-19 pandemic, the local diplomat said.
The Ambassador also congratulated North Morava on its great achievements in socio-economic development, especially the effective vaccination and good control of the COVID-19 pandemic in recent times.
He expressed his sincere thanks to local authorities for facilitating, and helping the Vietnamese community in vaccination to cope with the coronavirus pandemic.
In the context that the EU has adopted the Europe-Vietnam Free Trade Agreement (EVFTA) and the Czech Republic is also the first EU member state to ratify both EVFTA and the EU-Vietnam Investment Protection Agreement (EVIPA), Ambassador Thai Xuan Dung said he hopes that this will serve as an important foundation that helps Czech and EU businesses gain entry into the Vietnamese market as a means of promoting trade and investment activities between the two countries.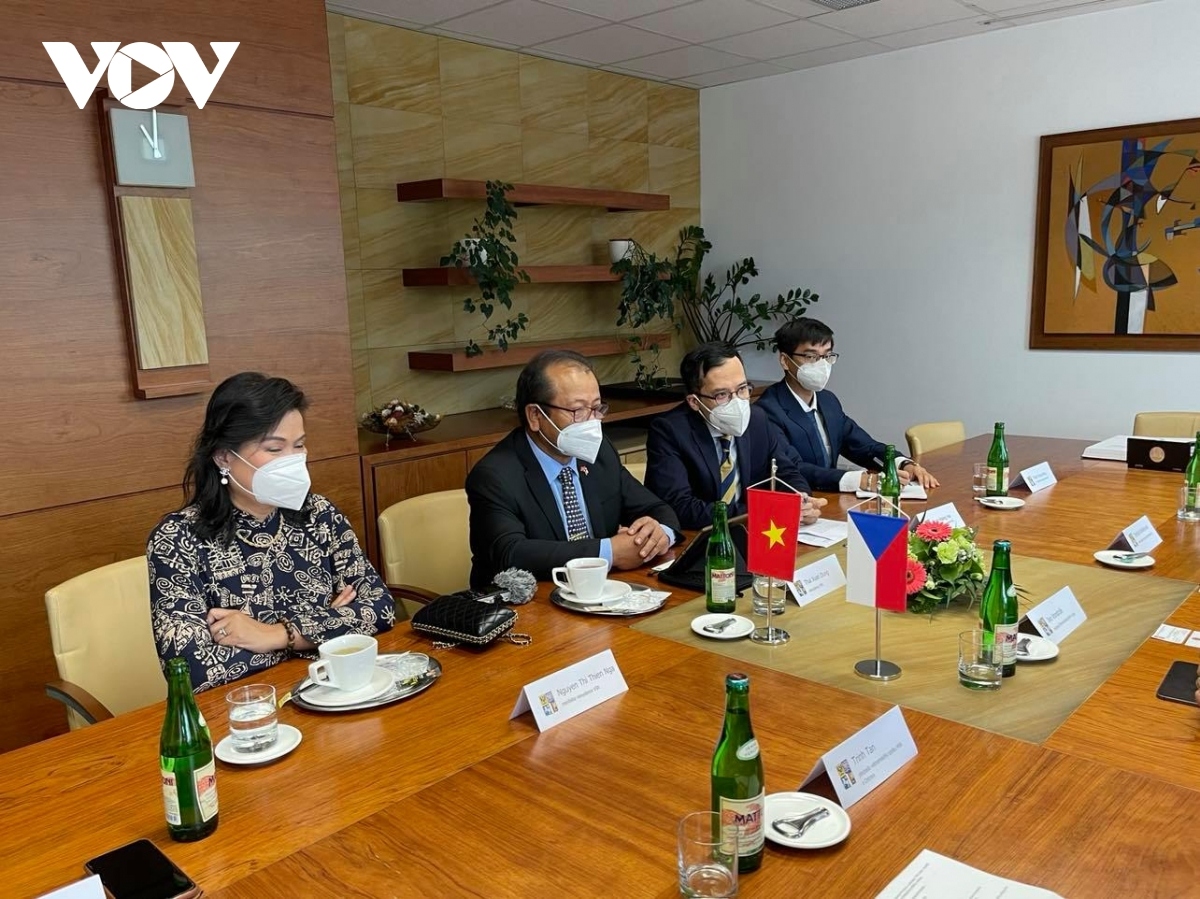 For his part, Governor of North Morava Ivo Vondrak acknowledged the contributions of the Vietnamese community and thanked the Vietnamese Embassy in the Czech Republic for their attention given to cooperation activities between North Morava and Vietnam.
According to him, with a long tradition of cooperation between Vietnam and North Morava province, the local administration will continue to support and further promote scientific research cooperation activities regarding education, training, mining technology and student exchange between the two sides in the coming time.
Ambassador Dung affirmed Vietnam's readiness to create favorable conditions for North Morava businesses to invest in Vietnam. He also suggested the two sides continue carrying out signed cooperation agreements on economy-trade, investment, culture, tourism, education-training and labor cooperation after the pandemic is brought under control.