Vietnamese thriller films promise to entertain audiences in second half
Wednesday, 09:41, 31/08/2022
Vietnamese film producers are preparing to release a series of thriller movies to entertain audiences in the second half of 2022.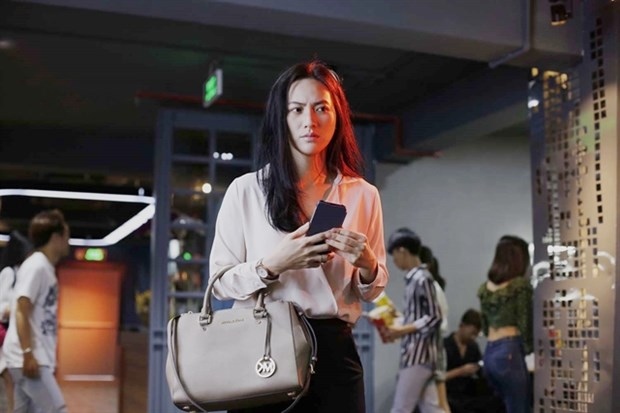 Vo Dien Sat Nhan (Nightmares), a directorial debut by Dinh Cong Hieu, came to cinemas on August 26.

The film revolves around a successful doctor named Phuong Anh. Her perfect life is destroyed after a failed surgery. She constantly dreams of being killed by a faceless killer every night. Horribly, her nightmares are coming true.

The film features famous actress Phuong Anh Dao, who played main roles in award-winning movies such as Chang Vo Cua Em (My Mr Wife) by Vietnamese-American director and film producer Charlie Nguyen, and Bang Chung Vo Hinh (Invisible Evidence) by Trinh Dinh Le Minh.

Hieu, who is known for popular web dramas and sitcoms, told local media that after many years of making web dramas, he wanted to make his first movie and Vo Dien Sat Nhan came to him as fate.

"When I was looking for an appropriate movie to make, I received the invitation from the film's production company. Luckily, thrillers are my strength," he said.

Hieu began his directing career in 2015 and was one of the pioneers in making web dramas in Vietnam.

His popular works include Ban Gai Toi La Trum Truong (My Girl is Boss in School) and Saigon Gangsters, earning millions of views on YouTube.

He has also made sitcoms such as Quan Ca Phe Nga 8 (Coffee Shop) and Co Yeu Noi Di Dung Ngai (Say Love, Don't Be Shy).

MAR6 Pictures has surprised fans since releasing the first teaser of its highly-anticipated upcoming movie in 2022, Co Gai Tu Qua Khu (Girl from the Past), a work by young directors Bao Nhan and Nam Cito, on August 15.

The teaser highlights a bloody conflict between two main characters who are sisters, and has attracted more than 10,100 views and received good comments by audiences.

The producer invited A-list actresses Ninh Duong Lan Ngoc and Kaity Nguyen to play the two main characters, and veteran actress Le Khanh to ensure the film's quality and ticket sales.

Kaity Nguyen, who became known with her debut role in Em Chua 18 (Jailbait), said: "This time, I will come back with a completely different image. I'm excited and can't wait to share my new movie to all the audiences."

All the actresses performed in the chick-flick series called Gai Gia Lam Chieu (The Tricky Ladies) about love and women created by young directors Bao Nhan and Nam Cito in 2016.

Its latest and fourth movie in the series, Gai Gia Lam Chieu V – Nhung Cuoc Doi Vuong Gia (Camellia Sisters - Living Like Royalty) was released in March 2021 and earned VND55 billion (US$2.35 million) in ticket sales.

Co Gai Tu Qua Khu is set to premiere on November 18.