Vietnamese culture promoted at Int'l Francophonie Day in France
Sunday, 22:49, 20/03/2022
VOV.VN - The Vietnamese Cultural Center in France represented Vietnam to participate in Week-end de la Francophonie in Yèbles town, 60km away from Paris, on March 19-20 to mark International Francophonie Day.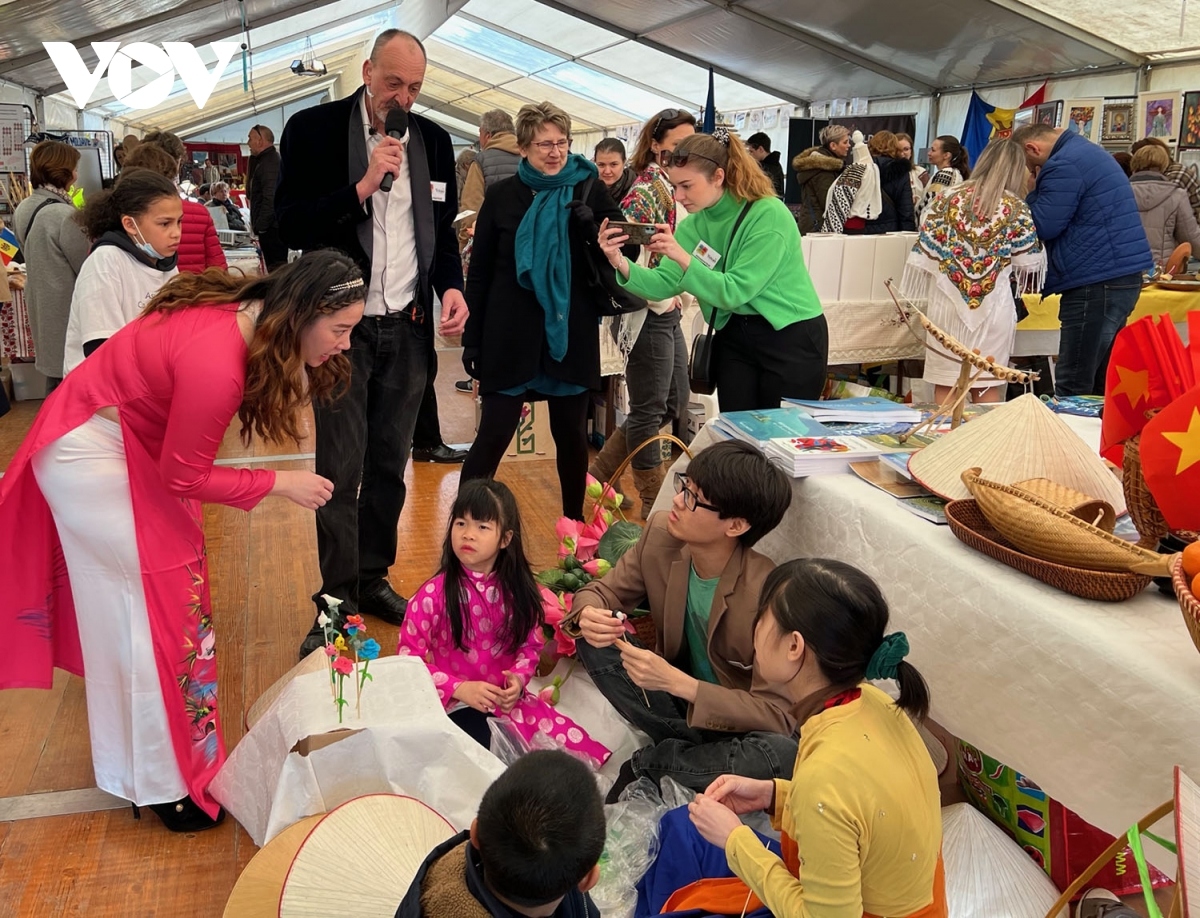 Held every two years since 2015, Week-end de la Francophonie presents an opportunity for local people to exchange and learn about the cultural diversity of Francophone countries.
This is also an opportunity for participating countries to introduce to the local public their national culture through music, cuisine, literature or folk games, as well as to enhance mutual understanding through discussions on a number of social and civil topics in Francophone countries.
This year's event welcomed nearly 40 pavilions representing many Francophonie countries such as Côte d'Ivoire, Morocco, Senegal, Laos, Vietnam, Moldova, France, and Quebec of Canada.
On display at the Vietnamese pavilion were publications introducing the country's tourist attractions, souvenirs, and traditional musical instruments such as the T'rung made of bamboo tubes and played by ethnic people in the Central Highlands.
On March 19 evening, the Vietnamese Cultural Center in France staged a special programme, popularizing Vietnamese food, music and martial arts, leaving a good impression on locals and people from other countries.