Vietnam-RoK fashion exchange celebrates diplomatic ties
Monday, 16:25, 29/11/2021
VOV.VN - The third Korea-Vietnam Fashion Festival Awards (KVFFA) was held on November 28 in Seoul (the Republic of Korea - RoK) in order to mark the 29th anniversary of diplomatic ties between the two countries.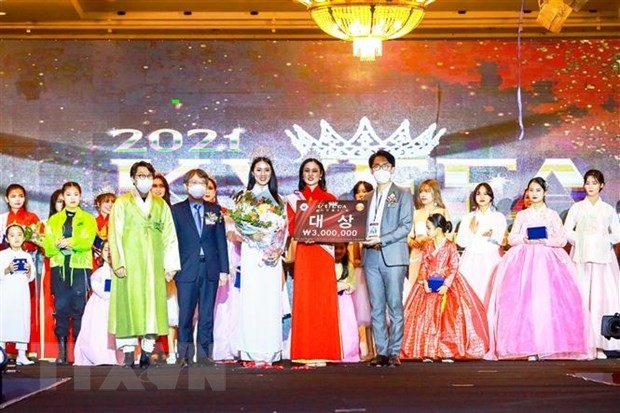 The highlight of the event was a show featuring Ao Dai, the traditional Vietnamese long dress, and the RoK's hanbok which aimed to introduce the culture of each country to the wider world.
Audiences were also enthralled by performances made by both local and Korean artists.
Vietnamese Ambassador to the RoK Nguyen Vu Tung stated this marked the second time the Korea-Vietnam Fashion Festival Awards (KVFFA) had taken place both virtually and physically due to the impact of the COVID-19 pandemic.
The event serves to promote cultural exchanges and strengthen mutual understanding between the Vietnamese community and local people of the RoK.
Meanwhile, Ly Xuong Can (or Lee Chang-kun in Korean), the Vietnamese tourism ambassador to the RoK, stressed that the large-scale event symbolised the friendship and close relations between the two peoples.
The fashion exchanged also shows that people of the two countries have gradually returned to their normal lives, he noted.