Vietnam hosts 57th ASEAN-COCI conference
Thursday, 17:35, 24/11/2022
VOV.VN - The 57th conference of the ASEAN Committee on Culture and Information (COCI) opened in Quang Nam province, central Vietnam, on November 24.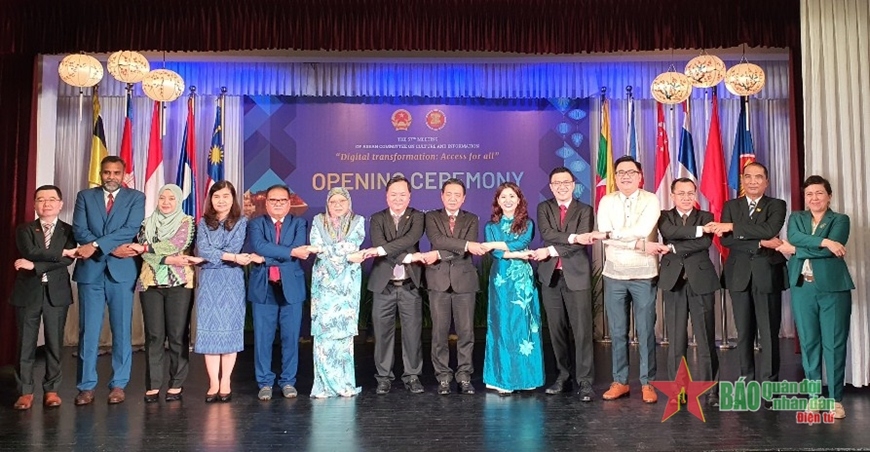 Themed "Digital Transformation: Accessible Opportunities for Everyone" the conference brought together delegations in charge of culture and information of ASEAN member states, ASEAN Secretariat, International Federation of Arts Councils and Cultural Agencies (IFACCA).
The conference is to set out orientations and propose measures to promote digital transformation in regional cultural and information cooperation, said Deputy Minister of Culture, Sports and Tourism Hoang Dao Cuong at the opening ceremony.  
The annual gathering reviewed and approved cooperation projects on culture and information to be implemented in 2023 and beyond. Among those projects are the ones related to the organization of seminars, training, capacity promotion training, co-production and dissemination of publications in the field of culture - information, conservation and promotion of cultural heritage, digitization, as well as supporting businesses in accelerating digital transformation in the cultural and information field, and combating fake news.
Within the framework of the conference, there were art shows and performances of bronze musical instruments of ASEAN countries, an ASEAN forum on green cultural enterprises and post-pandemic recovery of cultural and artistic activities in Southeast Asia, and an ASEAN seminar on traditional cuisine and product promotion in the market.