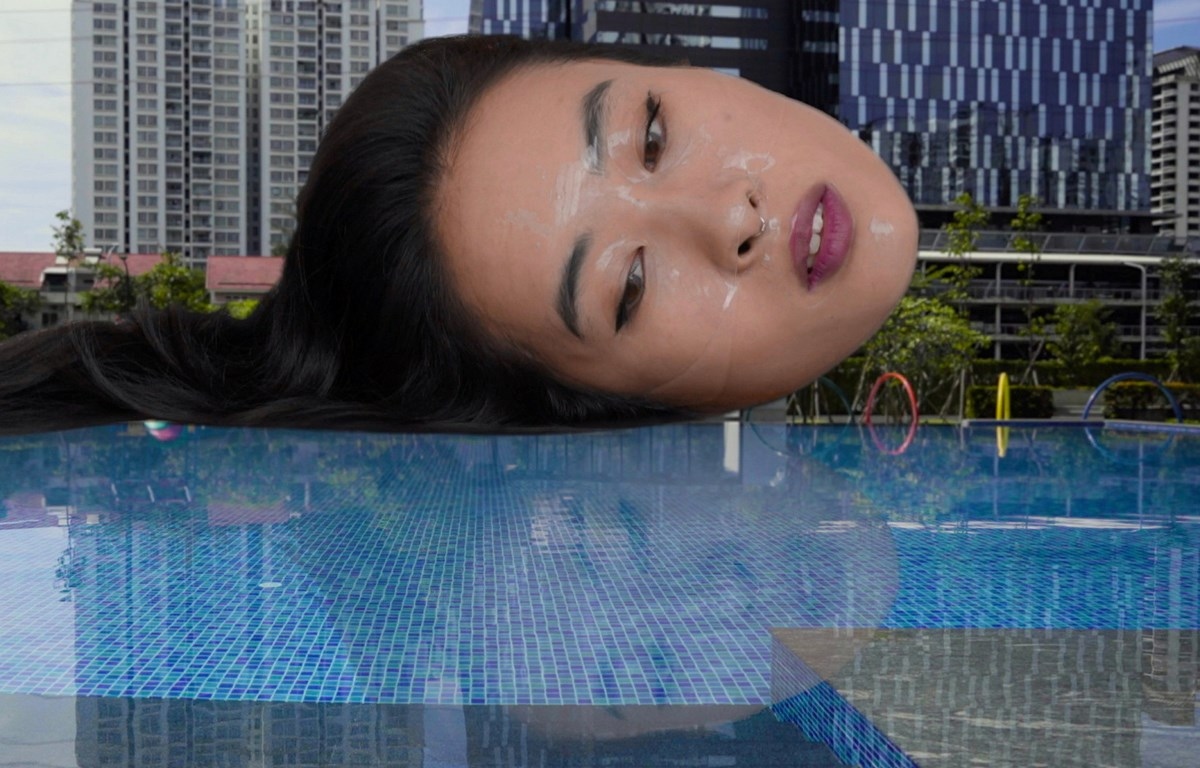 An installation artwork created Nguyen Phuong Linh from Hanoi is a video themed  "The head" which lasts for four minutes 45 seconds, demonstrating the inter-correlation between people and customs in society.
A silk painting produced by Nguyen Thi Chau Giang from Ho Chi Minh City, which was originally created in 2015, features Ao Dai, a Vietnamese traditional long dress, dotted with flowers and a mythical dragon.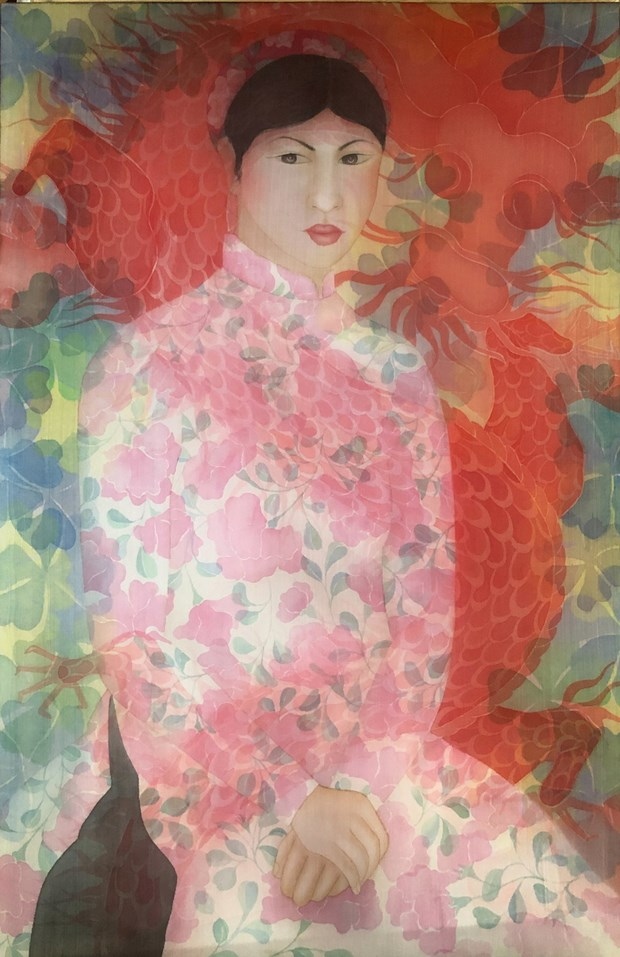 Elsewhere, Phi Phi Oanh of Da Nang City has sent two lacquer paintings each sized 217x55 cm to the event.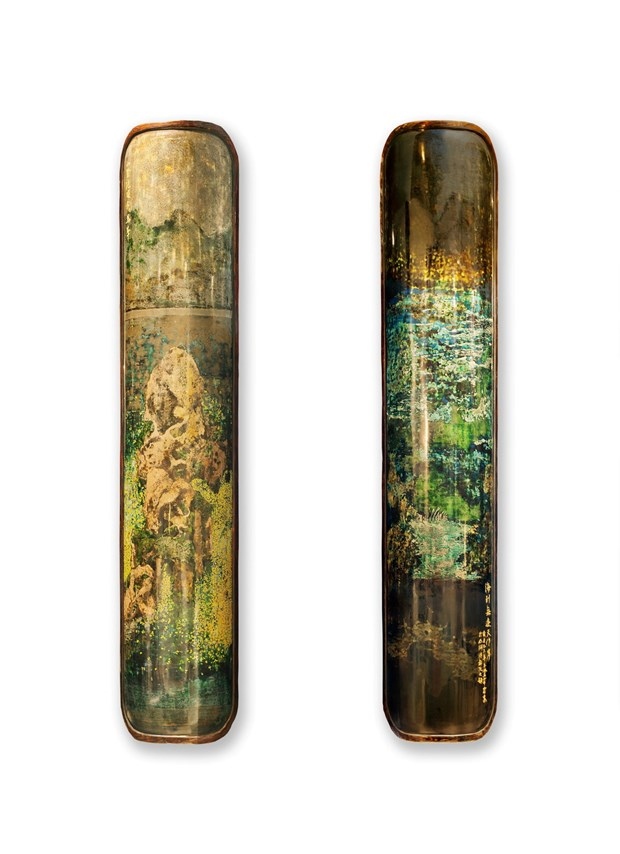 This year the Asia Pacific Triennial of Contemporary Art (APT) has drawn the participation of 150 artists from over 30 countries worldwide.