Quintessence of Italian cuisine introduced in Hanoi
Monday, 18:05, 21/03/2022
VOV.VN - The Sheraton Hanoi Hotel will co-operate with a number of Italian partners based in Vietnam to host a series of events aimed at introducing high-class Italian cuisine to both visitors and Hanoians this year.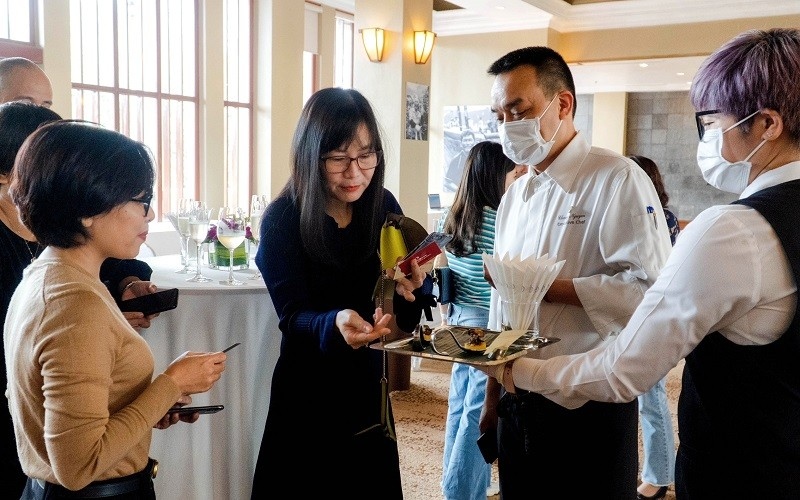 Most notably, the event was attended by local chef Nguyen Cong Chung, the first Vietnamese national to win the title of "Asia's Chef Hotelier of the Year".
The scheme will officially start on April 8 with the launch of Truffle Club which offers diners special dishes made from truffle mushrooms, a rare agricultural product that only a few European countries possess, including Italy.
Along with enjoying unique cuisine from Italy, visitors will have the opportunity to enjoy a classical music concert performed by both local and foreign artists, including pianist Silvia Belfiore from Italy, and violinists Sviatlana Halubouskaya and Roman Vorobyov from the Sun Symphony Orchestra of Hanoi.
Furthermore, an Italian pizza-themed festival is set to take place in mid-October, featuring the presence of many restaurants and businesses operating in the culinary and tourism industries of both countries.
Cong Chung, the first Vietnamese person to hold the position of chief chef of the Sheraton Hotel, will be in charge of creating the menu for visitors.
Over the past 20 years, Cong Chung has been involved in many events aimed at promoting Vietnamese culinary arts to the world.