Painting exhibition marks Vietnam-Poland diplomatic ties
Saturday, 16:45, 14/11/2020
VOV.VN - An exhibition featuring 17 artworks by female Polish painter Marta Kisiliczyk was launched at the Vietnam Fine Arts Museum on November 13 as part activities to mark 70 years of diplomatic ties between Poland and Vietnam.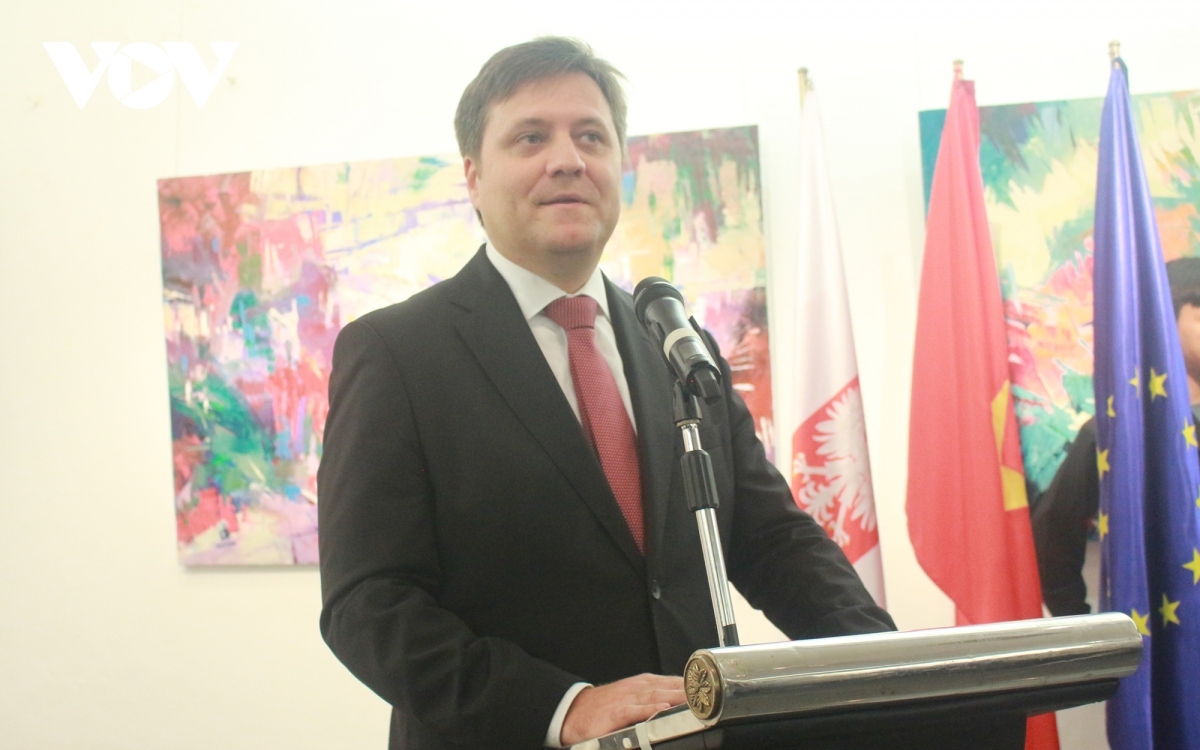 Speaking at the event, Polish Ambassador to Vietnam Wojciech Gerwel emphasised that both countries have developed a time-honoured relationship across multiple fields in recent years. Indeed, at present thousands of Vietnamese students choose to study at Polish universities while there is a growing presence of a thriving Vietnamese community in various Polish cities.
Ambassador Gerwel also spoke highly of the solidarity and friendship shown by Vietnamese people in offering medical supplies and delivering food to Polish doctors during the novel coronavirus (COVID-19) pandemic.
In relation to the exhibition, the Polish diplomat described the paintings by Kisiliczyk as vivid proof of the friendship that exists between both nations, along with the fine sentiments they represent towards Vietnam and its citizens.
For his part, Vietnamese Deputy Minister of Foreign Affairs To Anh Dung said Kisiliczyk and many Polish friends who live and work in the country have contributed to reinforcing mutual ties across all spheres.
In response, Kisiliczyk expressed her great affection for the nation's beautiful landscapes and nature, all of which serves as a rich source of inspiration for her artworks.