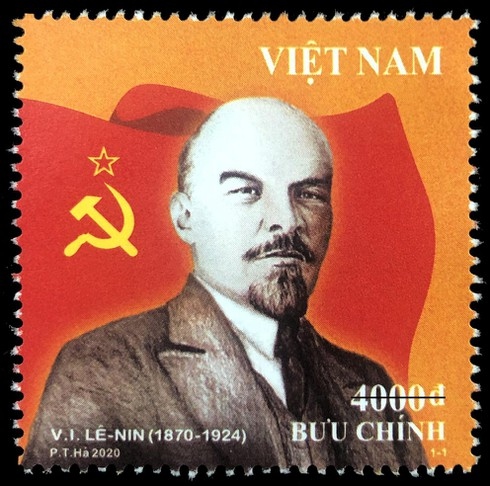 The collection features one graphic design that shows a portrait of Vladimir Lenin, who lived from 1870 to 1924, a figure who is widely regarded as one of the great leaders of recent centuries, an outstanding political thinker, a scholar for the working class and labourers globally, as well as a key factor in Russia's Great October Revolution.
The stamp is sized 37 x 37 (mm) and showcases an image created by local painter Pham Trung Ha.
The collection will be used in post offices nationwide between April 22 and December 31, 2021.
So far the Vietnam Post Corporation has issued a total of 14 stamp collections to mark Lenin's birthday and the Great October Revolution in Russia.