French Consulate General in HCM City to host urban arts event
Thursday, 09:29, 22/04/2021
The French Institute will organize the JAM-Vietnam Urban Arts 2021 in the garden of the French Consulate General in Ho Chi Minh City on April 24 and 25.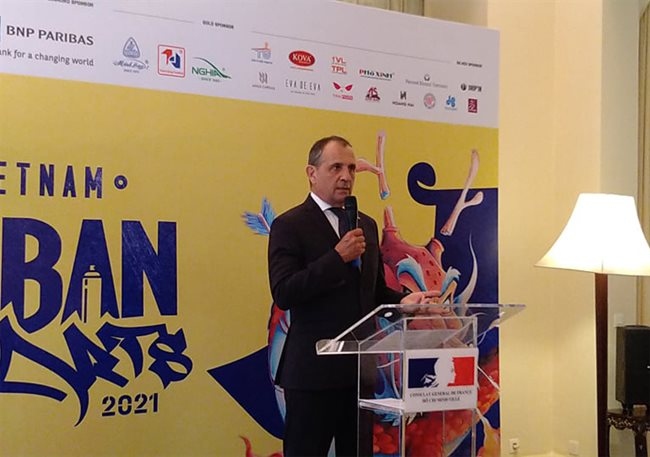 Addressing a press conference on April 20, French Consul General in Ho Chi Minh City Vincent Floreani said six talented young Vietnamese street artists will perform directly in front of the audience to create large-scale murals. Each artist will create his/her own artwork on a topic related to the Sustainable Development Goals of the United Nations.
The outcome of the performance will be inspiring artworks that represent the artists' views about the future world. The completed works will be displayed along the walls of the French Consul General in HCM City and will continue to be presented to the public in various cities across Vietnam.
This event is the final round of the Young Talent Contest for Street Artists. The jury as well as the public, through online voting, will together select the best artists to attend the street art festival that will take place in November.
In addition, the two best artists among them will win an all-expense paid 15-day stay in Lyon, France.
The six participating artists comprise Nguyen Tan Luc (also known as CRESK), Le Nhat Huy (KLEUR), Trang Nhon Khoa (ZKHOA), Dinh Nhat Khang (VUIQA), Luu Doan Duy Linh (DAES) and Vuong Nhat Thuan (KinGi).
They will be accompanied by guest artists Daos 501 and Suby One.