Flashmob dance awarded Vietnamese record
Saturday, 18:15, 06/08/2022
VOV.VN - Thousands of children participated in a flashmob performance on August 6 as part of the "Lofkun Dance" on Nguyen Hue Pedestrian Street in order to help the programme be awarded a Vietnamese record (Vietkings) for the highest number of people to dance together.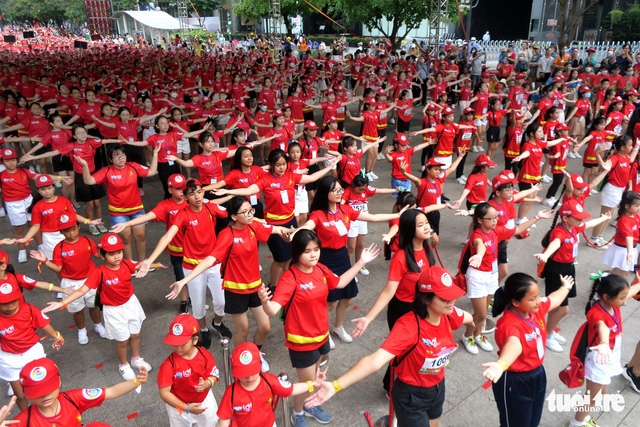 The event, organised by the International Dairy Products Joint Stock Company, attracted the participation of 3,000 children from 52 provinces and cities from across the country.
The flashmob performance was held to convey messages of positive life values and love for local children.
According to the organising board, from the spirit of the festival each participating child can become an ambassador spreading the values of gratitude, love, and sharing among the wider community.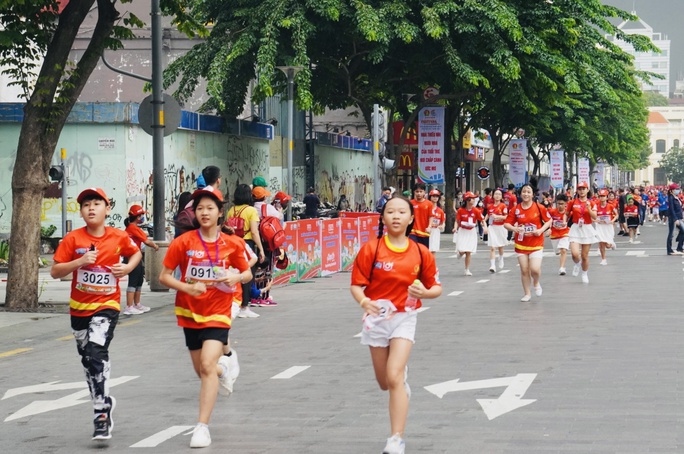 A LofKun Happy Run was also held on the same day, drawing the participation of various famous Vietnamese artists and footballers.