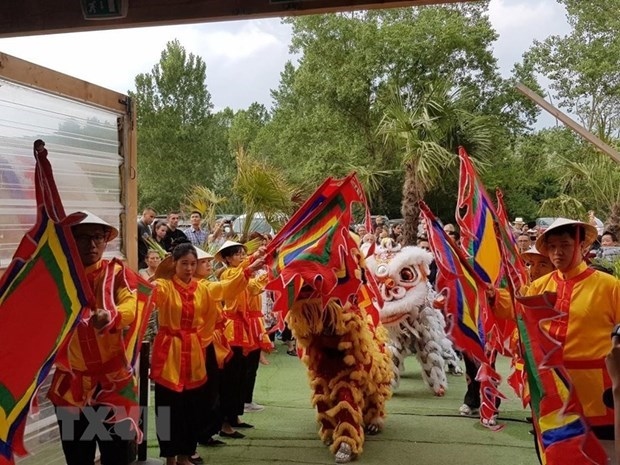 Mayor of La Plagne Tarentaise Jean-Luc Boch expressed his joy as his town is to host such a Vietnamese cultural festival for the first time.

This location is not only dedicated to skiing but also welcomes many tourists who are interested in resort tourism in summer, he said.

Silvère Say, an official of the local council, said the function is part of a plan to develop cultural activities for the famous resort, expressing his hope that the festival will be a highlight and a magnet to tourists.

According to Philippe Thais, festival director of the festival's organiser – the Asia New Generation Vietnam (ANGV) association, an advertisement campaign for the event, has been promoted on Internet platforms and in social networks such Instagram and Facebook for a year.

The event will offer a chance for visitors to experience activities imbued with Vietnamese national identity and culture such as lion dance, Ao dai (long dress) performance, water puppet show, traditional martial arts demonstration and musical instrument performance, and handicrafts exhibition.

Both said local authorities are willing to further tighten the partnership with Vietnam, so that culture cooperation events between the two sides can take place every year.

The ANGV association hosted the first Vietnam Festival in July 2019 in Lyon city.